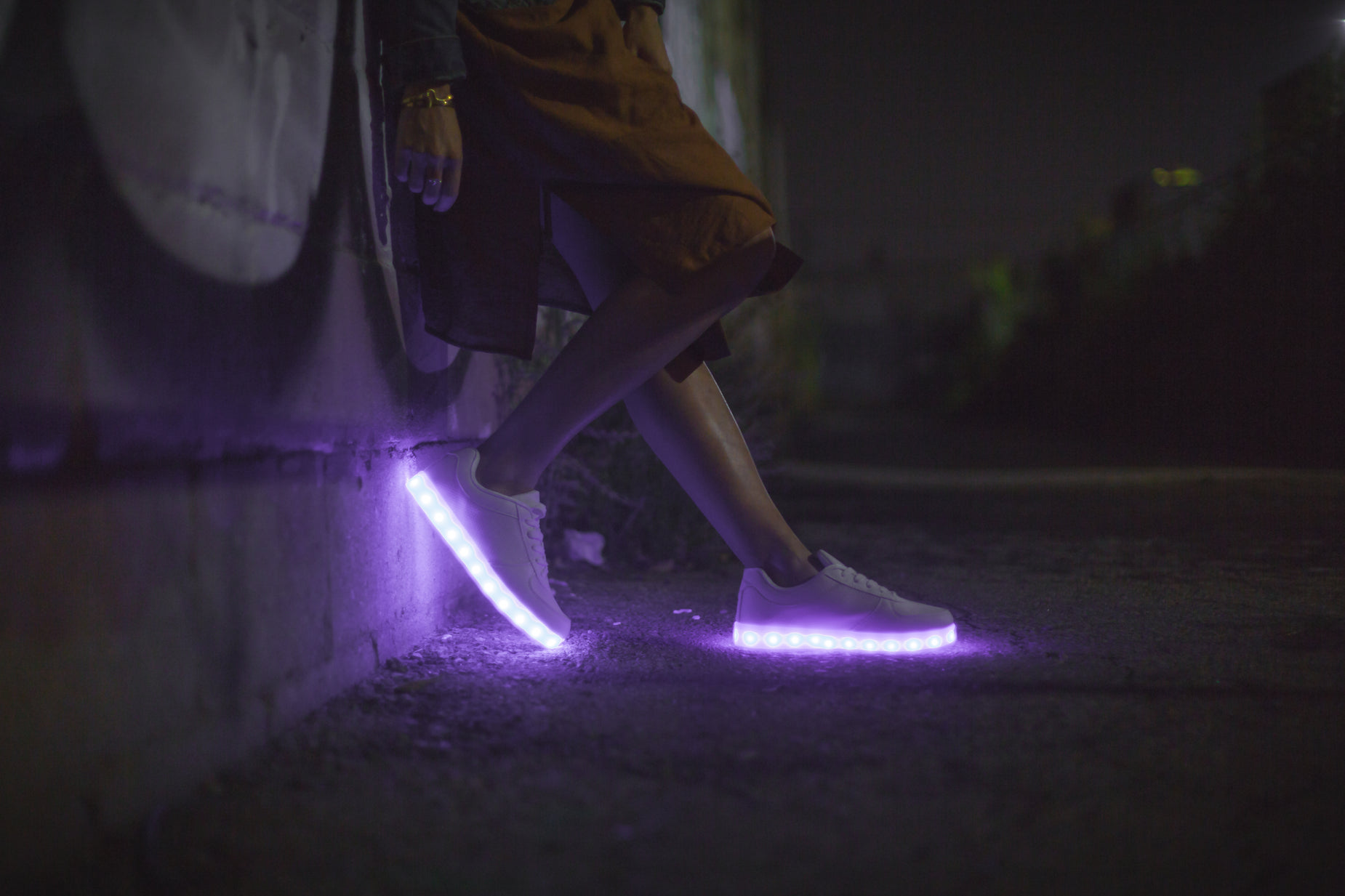 Womens LED Shoes
View of the bottom half of a woman leaning against a wall outside with one foot on the ground and one against the wall, wearing white lace up shoes with purple LED lights on the soles.
Download free photo
Feeling inspired?
Use these free photos to create your own website with Shopify
Your photo is downloading now...
Get more photos like this in your inbox every week
Get the top new free stock photos sent to your inbox every week