Free photography and business insights
Sell socks online
How to start a sock brand online
In 2018 - starting your own business can seem overwhelming. With every industry teeming with an ostensibly endless supply of competitors, success can feel like a pipe dream. But this couldn't be further from the truth, at least when it comes to socks.
Drop-shipping socks is a low-risk, low-cost business idea that's great for first-time entrepreneurs. If you've ever thought about venturing into the sock business but weren't sure how - you're in luck! In this guide - we'll go over the ins and outs of starting your own sock business. From sourcing drop-shippers to building your brand on social media - here's everything you need to start your own sock business from the comfort of your home.
Why start a sock business?
Although socks may be a small part of the average person's wardrobe, the market share they take up in the apparel & fashion industry is big. In fact, Transparency Market Research has valued the global socks market at $5.6 billion in 2014 with a compound annual growth rate of 8.5%.
This means that from 2015 to 2023, socks are expected to account for $11.6 billion world-wide, likely due to an increased demand for high-end, luxury socks. Driven by these changing fashion trends, the socks industry is expected to grow exponentially in the next couple of years - especially when compared to other fashion products.
Socks also tend to be a good beginner product for new business-owners. Like graphic tees & phone cases, socks are easy to market to a niche. Think about it - everyone wears socks. With so many aesthetics, functions & demographics - it's easy to find a niche corner of the market to sell to.
Building a sock brand on social media
If you decide that sock entrepreneurship might be your calling, you'll want to start by building a following on social media. For socks - visual social media platforms like Instagram & Pinterest work best. Choose the social media network that works best for the users you want to sell to. If you're selling trendy, hip socks to a younger audience - Instagram will be more beneficial to use as your primary marketing tool. If you're selling something geared toward an older audience - think formal dress socks or medical compression socks - you might want to try Pinterest since its user-base skews a bit older.
Remember that when you first start to post to social media, you're not making ads for your product. In your first few weeks on social media, the best way to gain followers is to create content that your followers want to see. Avoid anything that sounds spammy or commercial. Socks lend themselves very well to lifestyle photography, so try to accessorize your content with your socks rather than make them the primary focus of your content - at least early on.
Success on social media will be dependent on two things: creativity & how well you know your audience. This is why it's important to get involved with your audience as you're building your following. In the early stages of your business, you want to focus less on making sales and more on building an awareness of your brand. Remember the marketing funnel - you need to build a trusting relationship with your audience before they're willing to buy from you.
















How do you market socks online?
The internet is a vast ocean that fills exponentially with online communities. Chances are - some of these online communities have people who will want to buy your socks. As a smaller retailer, you're in a good position to take advantage of this. Find communities of users. Participate in those communities. Listen to how users communicate in these communities. Understand what members of the community have a shared interest in and understand how your product will be viewed by them.
Being actively involved in online communities of potential customers will help you to understand what kind of content & products you need to include in your branding and on social media. Don't forget to like, comment & follow users with similar interests as people in your niche. This is an easy way to bring exposure to your brand to users who might be more likely to follow you.
Once you've worked on building a significant following of users and building their trust in your brand - you can get a bit more sales-ey with your posts. But stay conservative in your approach. You can promote products to your users, but remember that in your content starts to feel too spammy, you'll notice your follower count start to go down.
It's a good idea to start with a discount - or even better - a free product. Consider offering a buy-one-get-one deal, or a free pair of socks in exchange for something non-monetary (such as an email address or a follow on social media). It'll help generate leads and also give your audience a positive glimpse of your brand. You may even consider giving rewards to customers who promote your brand on social media. For example - a discount to customers that post pictures of them using your socks. Just make sure they've tagged your brand-profile in the post.
Using drop-shipping to start a sock brand
Drop-shipping is an online business model where products are stored and shipped by a third-party manufacturer like AliExpress. If you're a more artistically-declined - you might even consider designing the socks yourself and then drop-shipping them using a 3rd-party printing & shipping company like Printful.
Here's how drop-shipping works: when a purchase is made, shipping details are sent directly to your manufacturer who then ships the product to the customer's address. Drop-shipping is great for first-time entrepreneurs because it negates the need to worry about designing, manufacturing or shipping your products and frees you up to focus on marketing your brand on social media.
There's also very little costs or risk associated with drop-shipping. Since product is only shipped after it's been purchased - returns on your products will always be higher than their costs. This leaves a lot of wiggle-room for sales & discounts. It also ensure that net losses on your business will be minimal.
Business Model
With so few risks & costs involved, drop-shipping socks is a great first-time business venture. Socks are generally fairly cheap to manufacture. If you're looking to drop-ship already designed socks from AliExpress - there's a wide variety of socks you can get for around $3 a pair. Similarly-designed socks at retailers like H&M and Old Navy sell for around $12 - $15, so setting your price a little lower than that is enough to keep your prices competitive while still making a profit.
Custom-printed socks tend to be a little more expensive, which means if you're designing your own socks you might have more of an uphill climb. Custom-printed socks from Printful are around $12, so you will need to sell them for between $15-$20 to make a significant profit. On the plus side, users tend to be willing to pay a bit more for unique items designed by their favourite artists, so if you're able to build a big enough social media following around your art, the higher cost shouldn't be too much of a problem.
Dropshipping tips
If you decide to dropship through AliExpress, here are a few tips to set yourself up for success.
Free shipping can be exceptionally slow on AliExpress, and the express options are often prohibitively expensive. Try to find sellers that offer epacket shipping; it's an affordable alternative that allows trackable and quick shipping from China to most developed countries including USA, Canada, and some of the United Kingdom.
AliExpress can sometimes seem overwhelming because there are so many products. If you don't know where to start when it comes to product selection, sort your search results by "Most Ordered". This will put the best sellers at the top of the list and give you a general idea of what's selling and what's popular. You can also use Oberlo to drop-ship products directly from suppliers.
To get a better idea of what the cases look like in real life, check out the Reviews tab for product listings and view "Reviews with Photos." Be sure to read the reviews as well, to see what others are saying about the product. Also, you'll want to check out the "Transactions" tab within the product listing on AliExpress. If you see several purchases from one person, it's likely they're dropshipping the item. This tells you it's likely a good item to sell.
Even though you might be paying next to nothing on AliExpress, don't under-price your products. You'll want to leave enough margin for marketing, so try to sell products for three or four times your cost.
Try bundling your items into themed sets, or offering complementary products. Check out what the competition is selling to get a better idea of what product categories might be particularly relevant to your audience.
Platforms like Facebook allow you to target very specific attributes or behaviours. For example, if you use Facebook ads to drive traffic to a cell phone store, you can target iPhone 6 users for iPhone 6 phone cases and target LG V10 phone users for LG V10 phone cases. These device-specific options can be found in the 'Behaviour Targeting' section of your Facebook ad manager. Hyper-targeting can be applied to a wide range of behaviors and demographics.
Start your own sock brand today!
With low-cost options for drop-shipping & our free downloadable image set - it's easy to start your own sock business. Sell online today!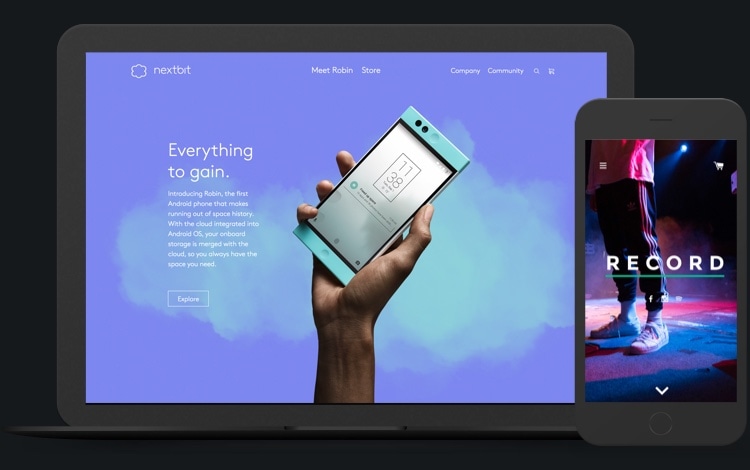 Your download is starting now…
Get first access to free photos and other Burst content. Unsubscribe anytime.
Get first access to free photos and other Burst content. Unsubscribe anytime.