Free photography and business insights
Sell cosmetics online
Did you know that the global skincare market is worth approximately $121 billion?* There are seemingly endless entry points to this massive market, but one that's particularly popular right now is activated charcoal. Charcoal has risen in popularity because of its natural detoxifying properties. It can absorb 100 to 200 times its weight in toxins, according to Wendy Brooks, director of global product development at beauty brand Origins.**
Activated charcoal face masks draw out impurities and leave skin looking healthy, fresh, and rejuvenated. Word of the substance's effectiveness seems to have spread, as there has been a recent spike in both tweets and Google searches mentioning charcoal face masks.*** While it's true that many major brands already have charcoal products on the shelves, there is always room for entrepreneurs to enter a growing market. This is especially true for online stores that serve a global market.
How to Make Your Own Charcoal Mask
There are many types of face masks; this example is a simple starter recipe that is meant to be washed off (not peeled off). You can adapt this recipe for either normal skin or acne-prone skin by using slightly different ingredients.
You will need:
2 capsules of activated charcoal
2 teaspoons of Aloe Vera gel
1 squirt of rosewater
2 drops of lavender essential oil for normal skin (or 2 drops of tea tree oil for acne-prone skin)
A container for the mask
This recipe creates a single mask; you may want to just create one to test the recipe for yourself. Once you're confident in the product, you'll need to increase the quantities of each ingredient to make larger batches that fill larger containers.
Start by opening up the activated charcoal capsules and pouring them into a bowl. Then, add the Aloe Vera gel, the rosewater, and the oil. Blend the ingredients together until everything is smooth; you shouldn't have any lumps. Now you're done! Pour the mixture into your container(s) and add a label that explains how to use the product. Users should apply it to their faces for ten to twenty minutes and wash it off with warm water. Then, simply pat off the excess water with a towel.
This recipe is relatively simple and easy to make, but you may want to do some research online to find alternatives that are more complex and can command a higher price point. Peel-off masks are also particularly trendy right now, so if you're able to master a scrub mask like this one, consider branching out to a peel-off variety as well.
** http://www.nydailynews.com/life-style/charcoal-purifying-properties-latest-health-fad-article-1.1889169
*** https://www.shopify.com/blog/16582168-how-to-identify-and-cash-in-on-consumer-trends-and-3-products-trending-right-now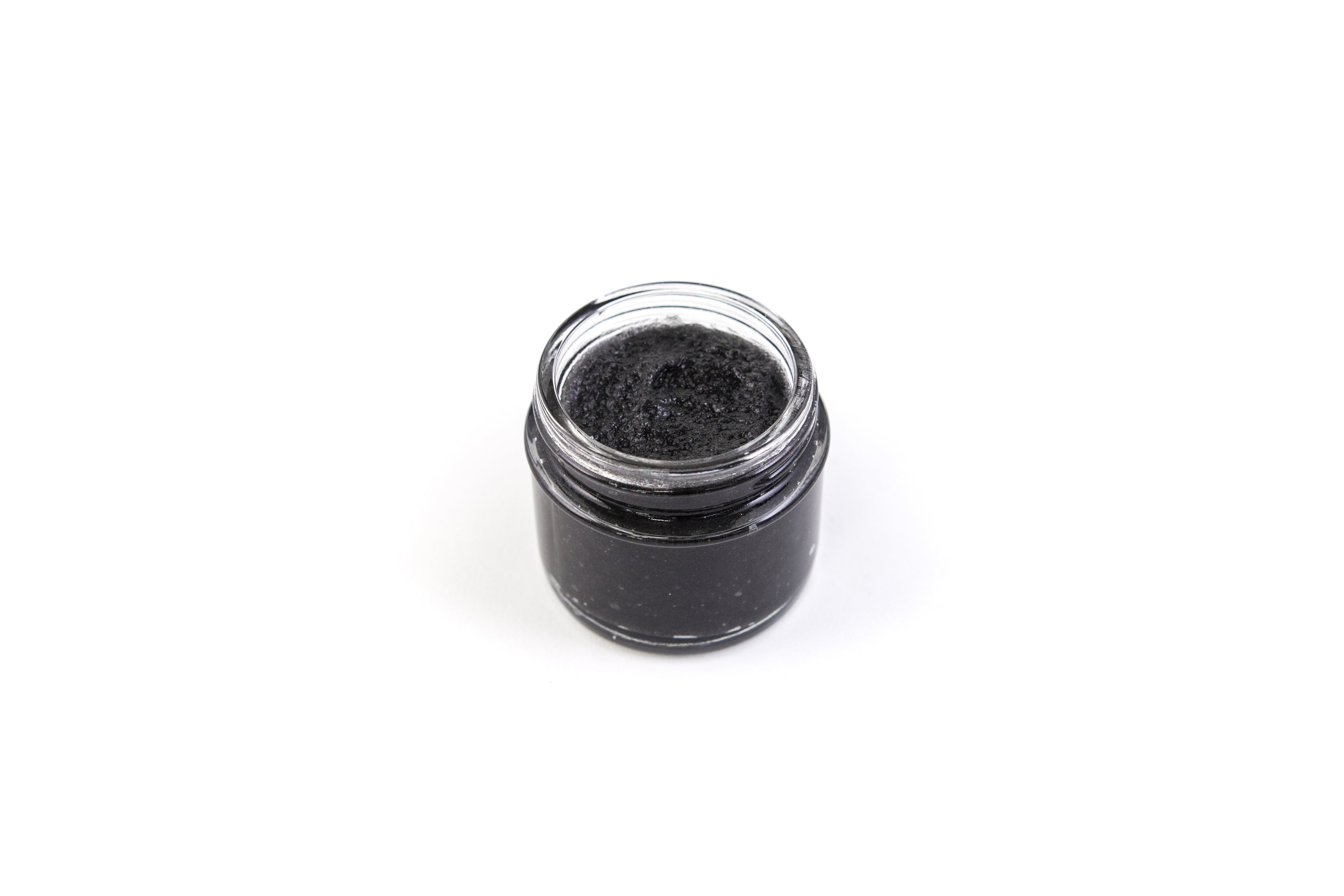 Business Model
This is a low investment business idea as you don't have to invest too much time or money into making your products. In fact, you can make a single mask for less than $1. The most expensive part is the container, so be sure to buy those in bulk to reduce costs.
Many suppliers sell small jars (usually 1.5 to 3 ounces) that hold enough product for multiple applications. In terms of pricing, you can charge anywhere from $9 to $30 per jar, depending on the size and quality of the product.
Tips for starting your own cosmetics brand
When creating your own cosmetics line, you'll want to first create a brand name that will be fitting for many years to come. You may want to choose a brand name that ends in 'cosmetics,' 'beauty' or 'skin care' to allow your brand to expand into other product categories as you grow. Once you've come up with a suitable name, you can use Shopify's free tools to find the perfect domain name and create a free logo.
Next, you need to think about brand positioning. There are lots of existing players in the market, so it's important to ensure your brand stands out. Do you want to go the organic route? If so, you'll need to find certified organic ingredients and look into labelling requirements. Another option is to build a social enterprise and donate a portion of your profits to a worthy cause or organization. There are many potential routes; the important thing is that you're building a unique selling proposition into your brand identity from day one.
Once you decide on your brand's position, you'll want to buy supplies in bulk. If you prefer to see your potential products in person, you can go to a local craft store, like Michael's where you can find everything you need in one trip. If you want an even larger selection, consider your online options, such as AromaTools. AromaTools has everything you need to start a cosmetics line, from diffusers to containers.
Finally, you'll need to create a social media presence. Beauty brands often perform well on image-based social networks, such as Instagram and Pinterest. In terms of content, you may want to post photos that show people wearing your products or giving step-by-step tutorials. You're welcome to use any of the photos from Burst on social media; we suggest editing them using a free tool like Canva. Facebook is another great option for building awareness on social media, especially because you can kickstart your fan page by inviting family and friends to "like" it. All three platforms provide opportunities to advertise your page and products once your store has launched.
DIY tips
With a DIY business, production can eat up all of your time, leaving little time left to actually run your business. Without sacrificing the handmade aspect of the products, are there tasks that you can outsource? Say you make stuffed toys. The fabric cutting or stuffing can be outsourced to a freelancer, while you are still responsible for the fine details and construction. Or, maybe the hands on tasks are what drive you? Hire an intern to help manage fulfilment, shipping, and customer service, or automate business tasks.
Pricing handmade products is trickier, because there is not only your time to consider, but there is value in the artistry and uniqueness of your work. Follow general guidelines for ecommerce pricing, but be sure to factor in labour (including your own), and don't devalue your talent.
Handmade items will invariably need to priced higher than their mass-produced counterparts. What makes a customer want to buy your one-of-a-kind dress over fast-fashion is the uniqueness, ethical production, and craftsmanship. This information should be woven into all of your site copy, including product pages and FAQs. Tell customers why it's worth paying more for handmade.
Use storytelling to share your handmade process and personal journey through video, on your shop's blog, and in marketing. Build a strong consistent voice on social to represent you and your brand. In many cases customers buy from smaller brands because they are buying into the lifestyle around that brand, or want to buy a piece of you, the creator. Highlight what differentiates you from your competition, and lean on the thing that larger brands can't: making the experience personal and one of a kind.
Another benefit to handmade goods is the ability to tailor products to customers' needs. If you offer custom or made-to-order services, be sure to communicate clearly your production and shipping times.
Start your own cosmetics brand
Does this sound like the perfect niche for you?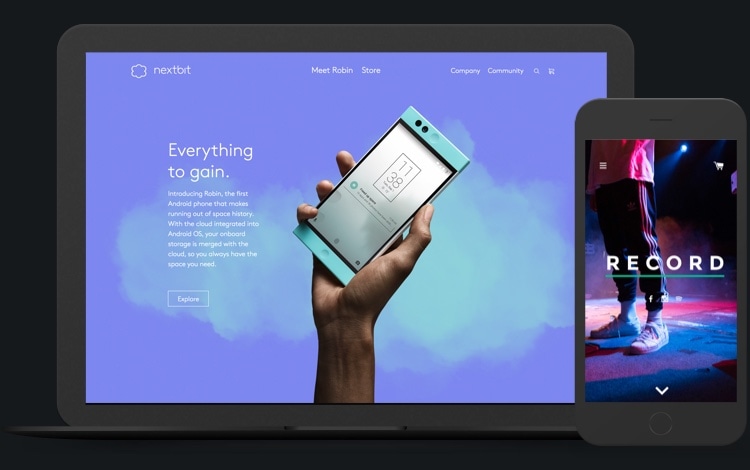 Your download is starting now…
Get more photos like this in your inbox every week
Get the top new free stock photos sent to your inbox every week