Free photography and business insights
Sell bath bombs online
Why sell bath bombs?
Bath bombs are fun, colourful balls of dry ingredients that dissolve and release essential oils when placed in water. They're a luxurious treat that comes in many shapes, sizes, colors and scents. They appeal to both kids and adults and have exploded in popularity in recent years. Bath bomb manufacturer Lush reported that they manufactured 13.5 million bath bombs in 2014 and were on track to produce even more in 2015. If you consider the fact that they're just one company, and that the products retails for $4 to 10 USD each, that's a huge industry!
Entrepreneurs don't need massive factories like the ones Lush owns to compete in this market. Bath bombs are relatively inexpensive and easy to make, which means anyone with a bit of time and drive can profit from the craze. Many bath bomb entrepreneurs start by making small batches of homemade products, and then transition to using a manufacturer or dropshipper when their business begins to grow. Creating an online-first business also cuts down on overhead expenses since you don't need to invest in all the fixed costs of running a stall or storefront.
How to make bath bombs
Bath bombs are one of the easiest products for aspiring entrepreneurs to create from scratch, with no prior experience. They also require a low initial investment, and their relatively high price point affords for great profit margins.
In order to make your first batch of bath bombs, you will need:
8 ounces of baking soda
4 ounces of citric acid
2 ounces of cornstarch
4 ounces of mineral salts
2 tablespoons of essential or fragrance oil
2.5 tablespoons of light vegetable oil (think Sweet Almond Oil, or Olive Oil)
1 to 2 drops of food coloring
Molds to shape the bath bombs — you can buy these at a craft store
You can make bath bombs in five easy steps:
Place the dry ingredients in a bowl and then whisk them together. By the time you finish, the mixture should be relatively smooth.
Then, put all of the wet ingredients in a jar and shake it.
Slowly add the wet ingredients to the dry ingredients. Use your whisk when you add the wet ingredients into the bowl. Slow down if the mixture starts to foam.
Pack the mixture into the molds immediately. You need to act quickly once everything is mixed together.
Leave the mixture in the molds for a few seconds to several minutes, and take them out. Then you will have your bath bombs.
You can change the color of the bath bombs by changing up your food coloring. If you're feeling creative, there are lots of helpful tutorials on YouTube and craft blogs that demonstrate how to make trendy designs or novel patterns. You can also try different types of molds if you want to include some fun shapes, which are especially popular among kids. Aromatherapy is also a great differentiator to consider, since many consumers will pay extra for bath bombs that have unique or therapeutic scents.
Not crafty? There are wholesale options
Want to get into this business without lifting a finger? You can get started in no time by partnering with a wholesaler. Simply do some online research to find local manufacturers who will sell you bath bombs in bulk. As a starting point, you can check out websites such as Lotion Fast or The Soap Guy to get a sense of the types of products and prices you can expect from a wholesale provider. Shopify is not affiliated with these providers; they are just examples of the types of manufacturing partners that are available to budding entrepreneurs.





The bath bomb business model
Although making bath bombs from scratch is the cheapest option, wholesalers provide the opportunity for healthy margins as well. Wholesalers typically charge $1.50 to $3 USD per bath bomb, depending on the order quantity and product specifications. You can then sell those bath bombs in your online store for $4 to 10 USD each. Another option to consider is to curate collections of products that are based on a certain theme (e.g. Birthday Bombs, Floral 'Bouquets', Fruit 'Baskets' etc.). This increases your average order value and overall profit.
Business advice from a successful entrepreneur
Bathorium has been producing handmade bath bombs since 2014, and were named Canada's Best Bath Bomb two years in a row. They began formulating and creating bath treats locally in downtown Toronto, and now have two manufacturing facilities in Aurora and London, Ontario.
Company founder and lead product developer Gregory Macdonald says "Since the inception of Bathorium we have focussed on creating premium handcrafted bath products that leave the bather reaping the benefits of the bath, long after it's finished. Our first sales came in through word of mouth and an aggressive social media campaign. [We counted] down the days until the grand launch of the product. Right off the bat we invested in premium gifting shows like the Union Station Holiday Market where it attracted an affluent demographic and lifetime buyers.
My biggest tip to first time bath bomb makers is to not get discouraged, test test test and to invest in a good quality dehumidifier. When developing our core line up of bath bombs, we worked each formulation around 40 times before getting it right. Each time we made a new batch we recorded everything from the durability, drying cycle, smell, weight, residue and dissolve time. We learned from each batch, and made the next even better."_ — Greg Macdonald, Bathorium Inc.
https://www.buzzfeed.com/ailbhemalone/i-visited-lushs-bath-bomb-factory
DIY tips
With a DIY business, production can eat up all of your time, leaving little time left to actually run your business. Without sacrificing the handmade aspect of the products, are there tasks that you can outsource? Say you make stuffed toys. The fabric cutting or stuffing can be outsourced to a freelancer, while you are still responsible for the fine details and construction. Or, maybe the hands on tasks are what drive you? Hire an intern to help manage fulfilment, shipping, and customer service, or automate business tasks.
Pricing handmade products is trickier, because there is not only your time to consider, but there is value in the artistry and uniqueness of your work. Follow general guidelines for ecommerce pricing, but be sure to factor in labour (including your own), and don't devalue your talent.
Handmade items will invariably need to priced higher than their mass-produced counterparts. What makes a customer want to buy your one-of-a-kind dress over fast-fashion is the uniqueness, ethical production, and craftsmanship. This information should be woven into all of your site copy, including product pages and FAQs. Tell customers why it's worth paying more for handmade.
Use storytelling to share your handmade process and personal journey through video, on your shop's blog, and in marketing. Build a strong consistent voice on social to represent you and your brand. In many cases customers buy from smaller brands because they are buying into the lifestyle around that brand, or want to buy a piece of you, the creator. Highlight what differentiates you from your competition, and lean on the thing that larger brands can't: making the experience personal and one of a kind.
Another benefit to handmade goods is the ability to tailor products to customers' needs. If you offer custom or made-to-order services, be sure to communicate clearly your production and shipping times.
Start your own bath bomb store
The bath bomb market is exploding! Launch your own store today using Shopify. You're welcome to use these free high-resolution marketing and product photos that are perfect for selling bath bombs online.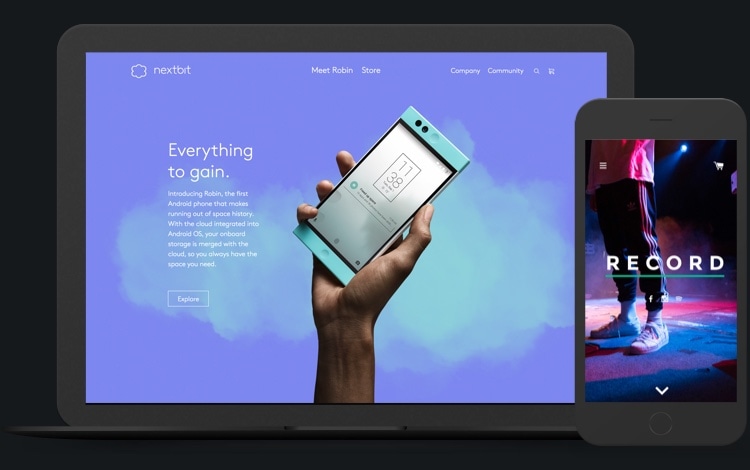 Your download is starting now…
Get first access to free photos and other Burst content. Unsubscribe anytime.
Get first access to free photos and other Burst content. Unsubscribe anytime.